"For I know the plans I have for you, declares the Lord, plans to prosper you and not to harm you, plans to give you hope and a future." 
Jeremiah 29:11
Welcome to the Cassie Mrva Memorial
Thank you for visiting Cassie's Memorial website.
Cassie's Memorial website was built to have a place to come to pay respects and remember her (not just for ourselves, Cassie's parents, but for anyone who knew and loved this amazing woman). Our remembrances of her go far beyond this website – they are a daily thing. We love and miss her every day.
In the same way that families travel to cemeteries to place flowers on and maintain their loved one's gravesites, we also want to keep Cassie's memory alive by keeping this Memorial up to date, maintained and (so to speak) "virtually" place "flowers" on this site. We have added a few more photos, made her memorial website mobile-friendly and user-friendly. As time goes on, and as we find more photos, we will be adding more.
We also encourage others to remember her and to pay their respects. If you would like to add a remembrance of Cassie you can still do that by clicking the button below we'd be happy to add it to her Memories page.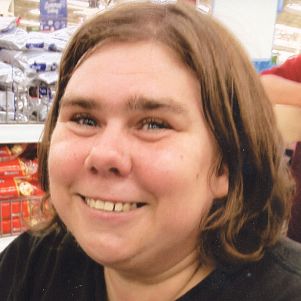 Cassie Mrva died too young at the age of 40 years old.  She left this world, to go to reside in her heavenly home with Jesus, on August 31, 2015.  Although she will  be greatly missed in this world we look forward to seeing her again.
Cassie's favorite bible verse is noted on the top of this page.  I asked her why it was her favorite verse and she said "it gives hope." What more can you say about that other than it is completely true? It does give hope.
On August 31, 2015, our daughter Cassie received her promotion to her heavenly home.  Some would say "we lost our daughter" but we know right where she is.  Yes, we lost her from our presence here on earth and that does make us sad but we know she is in the presence of her savior Jesus Christ and so that brings us much joy.
We miss seeing her bright smile, her playfulness, her tender and caring heart, her hugs, and her laughter.  We look forward to the day when we will see her once again.
We are eternally grateful for the months we had caring for her, prior to her departure, since we had the blessing of getting to know her in a whole new light.
Below is the video that was played at her memorial service.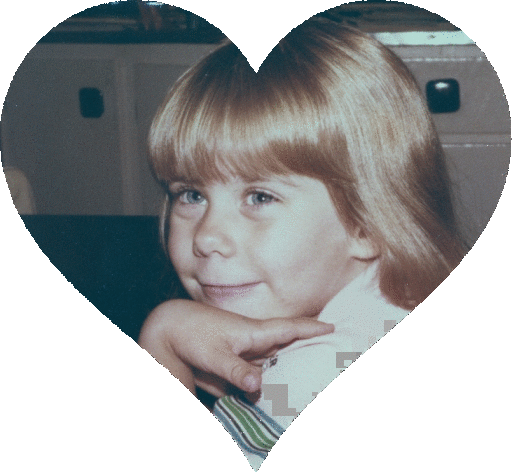 A little bit about Cassie
Cassandra (Cassie) Diane Mrva was born on October 20, 1974 in Alma, Michigan to Timothy M. Mrva and Vera L. Mrva.  Grandparents: Lawrence & Ida Mrva and Willard & Phyllis Allen.
Cassie's siblings: Cari (Mrva) Hollinger; half brother Daniel Mrva; half sister LaRaina (Appel) Patrick; half brother Joshawa Appel and half brother Cowen Hames.
Most of Cassie's life she lived in the Phoenix Metro area of Arizona.  She moved to Arizona in 1980 with her dad Tim & stepmom Cindy Mrva along with her sister Cari. She spent two years living in Sioux City, Iowa with her mother Vera and stepfather Greg Appel.  She moved back to Glendale, Arizona to live with Tim & Cindy until she was in her late teens.  She continued to reside in the Phoenix Metro area the remainder of her days.
Cassie attended the following schools: Westwood Elementary, Phoenix, AZ; Simpson Elementary, Phoenix, AZ; Leeds Elementary, Sioux City, IA; St. Mary's Catholic School, Sioux City, IA; Desert Palms Elementary, Glendale, AZ; Palo Verde Middle School, Phoenix, AZ and Apollo High School, Phoenix, AZ.
Cassie received her certificate for Peer Support on October 18, 2012.
Cassie attended Calvary Chapel Central Phoenix for several years and was well-known and loved by many at church.  She enjoyed going to Women's Bible Studies and Women's retreats at Emmanuel Pines Camp in Prescott, Arizona.
Cassie was a lover of pets, cats in particular.  She enjoyed eating out, especially a good steak dinner.  Her favorite colors were blue and red.  She enjoyed watching baseball and her favorite team was the Arizona Diamondbacks.  Cassie played softball, for a time, on the church softball team.  She also enjoyed reading and playing card games ("500" in particular).  Cassie also enjoyed attending her TOPS meetings.
Cassie had a special relationship with her sister Cari.  They often times called each other "stinker" and "brat" even though they were just kidding each other.  When they could not see each other in person they loved giving each other hugs over the phone.  They would say to each other "hug over the phone" and make a sound that one might make when hugging someone tightly.
Cassie always gave the BEST HUGS!